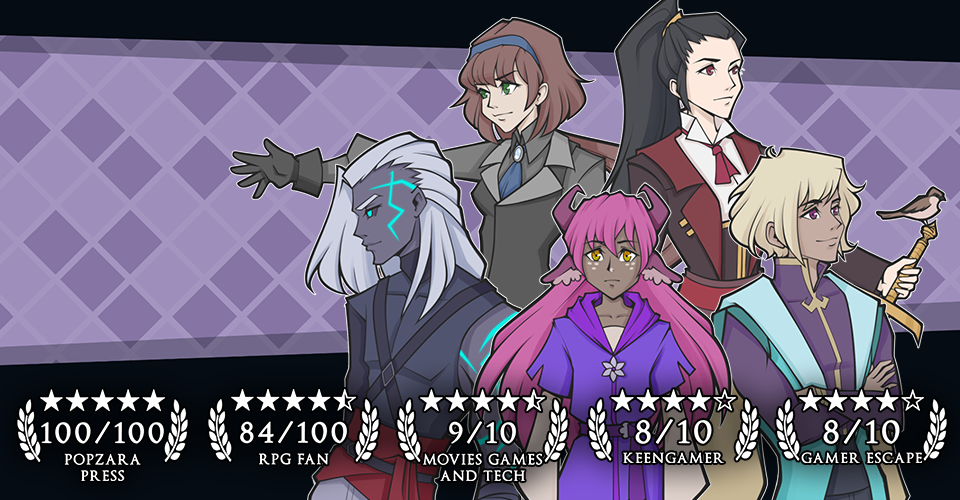 Arcadia Fallen
Extended Kickstarter Demo!
---
Arcadia Fallen is now live on Kickstarter and with it we're releasing a new extended demo! You can now venture further into the story and spend more time with people.
New Features
New locations to visit
Save/Load support
Character creation
Map travel
Image boxes (mini CGs)
New Content
29.000 words of content
We've added an entire act after the initial introduction from the first demo
And and Michael, two new Love Interests have been added to the game
Animated intro video
Several new music tracks
Other Changes
Builds for Mac and Linux in addition to Windows
Improved alchemy mini-game
Sprite improvements and more expressions
Overhaul of the interface and numerous other graphical improvements
We hope you will enjoy the new demo and this new chapter of The Spirit Alchemist.
Be sure to check out the Kickstarter here, and thank you for the interest in our game <3